Kiefer Fish Swim 'N Play Trainer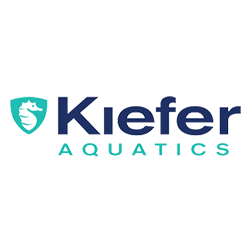 Do you know a child that will be learning to swim? You can still have fun while learning!
Our colorful Fish Swim 'N Play Trainer builds your child's confidence in the water, giving their arms freedom while learning proper stroke technique. You can remove single floats as the child's skill and self-assurance in the water improve (four floats included). Strong nylon belt with four buoyant floats attaches around waist with plastic clip. Great swim tool for beginning swimmers or anyone who wants to splash around in the pool.
Please Note: In rare cases ink may react with sunscreen and printing may rub off on skin. Turn float inside so that printing faces away from skin.