Three Platform Forever Guard Chair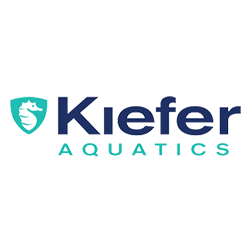 Availability:  4-week lead time 
The Kiefer 50" Forever Guard Chair is made from highly durable furniture grade recycled plastic lumber to withstand weather extremes and will never rot, rust, or splinter. These lifeguard chairs never need paint, are easily cleaned with soap and water, and have a slip-resistant texture for increased lifeguard safety. Great for use in outdoor as well as indoor pools. Versatile, comfortable, streamlined construction.
Kiefer Forever Lifeguard Chairs feature recycled plastic lumber, a superior material:
*100% highly sanitized plastic contains over 90% recycled high density polyethylene and is 100% recyclable.
*100% Both PVC and BPA free – and doesn't contain harsh chemicals that could escape to the environment.
*100% water resistance prevents water absorption and will not harbor harmful mold or bacteria.
*All these features help preserve a healthier environment.
Includes an umbrella mount and ring buoy holder.
Dimensions: 49"L x 30"W x 70"H
Weight: 125 lbs.
Seat Height: 50"