Kiefer Wave Eater II Individual Float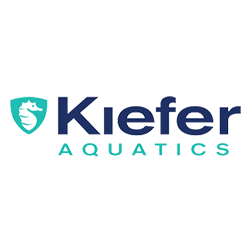 Some colors have limited availability. Sales will contact to confirm after order placement
Kiefer Wave Eater II Individual Float
When it comes to competitive swimming, every millisecond counts! Disruptive waves can throw off any swimmer's performance. Our Kiefer Wave Eater II Individual Floats use a patented design that includes individual flotation chambers and a larger, 8 finned structure for proper racing lane buoyancy height and maximum wave reduction. Wave Eater Floats are ideal for competitive swimming events such as swim club, high school, NCAA, USA Swimming, Masters, Olympic, and other international competitions. Made in the USA.
Discs measure 6'' (15cm) in diameter by 5.63'' long.
We recommend that Wave Eater Racing Lanes be stored on Kiefer Storage Reels to ensure the longevity of your purchase.
Features
High Performance - Absorbs up to 76% of wave energy*, which is up to 3x better than competitor brands. (*As determined through independent testing conducted by a 3rd party evaluator)
Durability Guarentee - Comes with a 4 year warranty as well as improved coiling for better, more durable storage.
Color Variety - Available in Black, Grey, Green, Light Blue, Maroon, Navy, Orange, Purple, Red, Royal, White, and Yellow.
This product is exempt from all Discount offers.