Kiefer Signature 30" Padded Swim Bar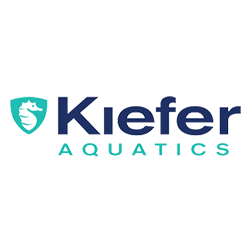 Availability: Usually Ships within 24 hours
Kiefer Signature 30" Padded Swim Bar
Don't let looks fool you! Though similar to a barbell, the Kiefer Signature 30'' Padded Swim Bar is a lightweight bar with foam buoys, ideal for learning to swim, aquatic fitness, or just having fun in the pool. Made with premier quality foam and PVC, this Swim Bar resists damage and floats with ease, providing confidence to anyone exercising in the pool. With a padded bar for a more comfortable, slip-resistant grip, pool exercise has never been easier.
Length: 30 inches
Features
Underwater Workout Tool - Use the bar underwater for a low-impact workout that builds strength without taxing your muscles with heavy weights. Build arm, chest, ab, and leg muscle without ever setting foot in a gym.
Comfortable Grip - A padded bar ensures maximum comfort and a strong grip as you complete your exercise.
Lightweight - The use of lightweight materials means our Swim Bar is a breeze to tote.
Versatility - This multi-use tool is suitable for both kids and adults. In addition to being a fantastic addition to any water-based workout routine, our Swim Bar can also be used to build swimming confidence for a beginner swimmer of any age.