Kiefer Quick-Dry Chamois Sport Towel
Low Price Guarantee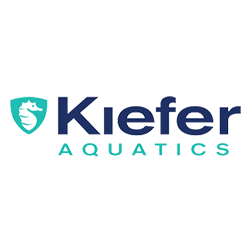 Whether you're between swim competition sets or you're drying off after a dive, remove water from your skin quickly and efficiently with the quick-dry chamois sports towel.
Professional swimmers and water athletes have long used chamois towels as a superior alternative to lugging around bulky, wet towels. A quick rub down is all you need. You'll love the smooth finish that leaves your skin feeling fresh and dry. Then, simply wring out the towel. In just moments, it's dry and ready for more action. Store it in its clear plastic case between uses for easy transport.
Our sports chamois towel is comparable to top brands like Sammy and Speedo for both high-quality craftsmanship and price. It can be used for all sports, from water-based activities like swimming and diving to exercises like jogging, aerobics, tennis, and more.
Buy your 13" by 17" quick-dry chamois sports towel today from Kiefer Aquatics.
Dimensions: 13" x 17"