Low Price Guarantee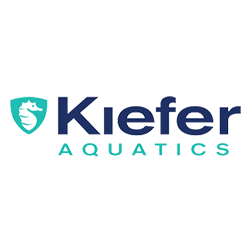 Availability: Usually Ships within 24 hours
Kiefer Mini Swim Belt
While swimming is a fantastic aerobic exercise, sometimes you want to target different muscle groups and motions for a more complete workout in the water. That can be difficult when you're constantly fighting to stay afloat in the water. The Kiefer Mini Swim Belt provides neutral buoyancy in the water so you can more easily perform water aerobics. This swimming float belt is ideal for adults and older children.
In addition to aerobics, you can perform many exercises while using the mini swim belt, including:
Aqua jogging.
Cross-training.
Injury rehabilitation.
You'll enjoy a low-impact workout that won't strain your joints when you exercise in the water.
Dimensions: 21'' W, 7.5'' H, 1'' D with 48'' adjustable strap for lumbar support.
Features
Targeted Workout - Without the need to maintain your position in the water, you can focus on exercising the muscle groups you're targeting, maximizing the effect of your workout.
Low-Impact - Allows for water running, cross training, and other water exercise while reducing strain on joints. Also great for rehabilitation from injury in a safe, low-impact environment.
Swim Aid - Can be used to support a swimmer in the water.
Great Fit - One size fits most with an adjustable strap. Made from molded EVA foam for comfort.
Order Our Swimming Belt Today
Kiefer makes pool apparel and gear for swimmers of all abilities and ages. We offer many benefits, including fast shipping, no-hassle returns, and a low-price guarantee. Get your swim belt for kids or adults today!
More Information

| | |
| --- | --- |
| Color | White |