Kiefer Deluxe Swim Backpack
Sale Price
$16.10
Regular Price
$20.25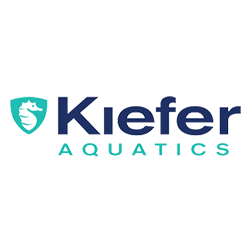 Availability: Usually Ships within 24 hours
Kiefer Deluxe Swim Backpack
Toting all the gear you need to the pool day in and day out demands a durable swim backpack with enough room for all your things. The water-resistant Kiefer backpack provides the space and sturdiness you desire. You can keep your wet suit separate from your dry belongings. This backpack includes padded adjustable straps and a cushioned back for your comfort. It includes two mesh and one solid interior elasticized pockets. The heavy-duty rubberized handle allows you to carry the bag one-handed.
You can use the small zippered interior pouch to tote cash or your ID, plus it has an inside key clip. Other features include:
Waterproof bottom.
Water-resistant exterior.
Adjustable towel holder with two outside carabiner clips.
Zipper pocket with earbud port.
You can even buy the bag for your swim team members and add your team's logo to the front.
Buy Backpacks for Swimming From Kiefer
Kiefer has swimming backpacks and other supplies for swim teams along with casual and recreational swimmers. Our high-quality products include a low-price guarantee. We offer fast shipping and hassle-free returns. Order your swim backpacks today!