Kiefer Bungee Swim Goggle Strap
Sale Price
$0.75
Regular Price
$2.40
Low Price Guarantee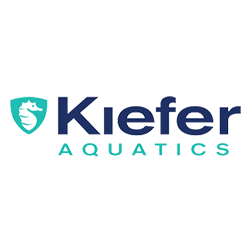 Keep your goggles in place with the Kiefer Bungee Swim Goggle Strap. Whether you're gearing up for the start of a race or protecting your eyes from a day of poolside fun, the right goggle straps are an essential part of your swimming experience. Our brightly colored bungee swim goggle straps are designed for easy adjustment and comfort, whether your pool time is for competition or leisure.
Most goggles come with a standard strap, but if you attempt to make a quick adjustment, you may find yourself struggling to put your goggles back together. Our swimming bungee cords are specially designed for swim goggles. Their squeeze button toggle can be easily adjusted on the fly to ensure you're ready for the water.
Choose from a variety of fun colors. Our bungee swim goggle straps are durable, dependable, and designed for years of use. Each strap is compatible with most of our high-quality goggles, except the Kiefer Swedish Goggles. Get an edge over your competition with easily adjustable bungee straps for goggles from Kiefer Aquatics.
Strong and long lasting elastic cord is easily toggle adjusted. Durable and dependable.
Swim goggles not included.
This strap is not compatible with Kiefer Swedish Goggles.