Kiefer Advantage I Individual Float
Low Price Guarantee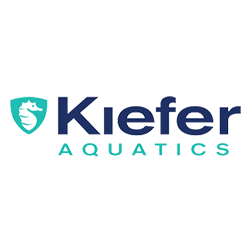 Some colors have limited availability. Sales will contact to confirm after order placement
Additional Shipping Charges Apply
Kiefer Advantage I Individual Float
Often copied, but never equaled! The Advantage I offers a larger diameter and 6 wave quelling fins. The patented float construction with individual flotation chambers gives each racing lane proper buoyancy height for improved wave reduction. This model is intended to showcase the high-quality Kiefer is known for, while being affordable for budget minded pools that don't need the maximum wave reduction possible. Ideal for mutli-use pools, community/municipal pools, athletic clubs, YMCA's, and lap swimming. Made in the USA.
Dimensions: 4.5'' (11.5cm) diameter by 2.75'' (7cm) long.
We recommend that Advantage I Floats be stored on Kiefer Storage Reels to ensure the longevity of your purchase.
Features
Wave Reduction - Offers solid wave quelling for pools of any size, without breaking the bank.
Flexible - Buy individual floats as they break or become worn down, or simply buy a set of floats that fills your pool's specific needs.
Quality Guarantee - Comes with a 2 year warranty. All floats are protected against defects in materials and workmanship for 2 years after the shipping date.
Colorful - Choose any of our 10+ colors or mix and match to make your own pattern! Available in Black, Grey, Green, Light Blue, Maroon, Navy, Orange, Purple, Red, Royal, White, and Yellow
This product is exempt from all discount offers.