Kiefer 7" Universal Pull Buoy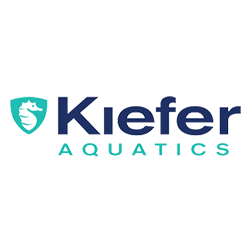 Kiefer 7'' Universal Pull Buoy
Designed for swimmers of all ages and abilities, our 7'' Universal Pull Buoy is a fantastic tool for anyone looking to get more out of their aquatic exercise. Specifically designed with gentle curves so you don't have to worry about constantly adjusting for comfort, this soft foam buoy is easy to use for beginner and intermediate swimmers alike. Our pull buoy is perfect for competitive swimmers, fitness swimmers, aquatics programs, swim teams, and those looking for a water rehabilitation aid. This exercise aid is so versatile there's no reason not to give it a try!
For new swimmers: Pull buoys are leg floats held between the thighs to provide buoyancy to your lower body while you focus on arm pulling drills and stroke correction!
Features
Isolating Workout - This buoy can be used to support your lower body in the water so you can isolate your upper body to work on arm-based exercises.
Versatile - Ideal for use for any kind of swimming enthusiast, from aquatics programs to individual swimmers. Can also be used as a tool for those looking for a low-impact reintroduction to the water.
Soft - Foam construction and gentle curve are comfortable and prevent chafing.
Quality Build - While soft, the foam is rigid and durable. The curved shape is intuitive and easy to use.