Kiefer Water Workout Swim Flotation Belt
Low Price Guarantee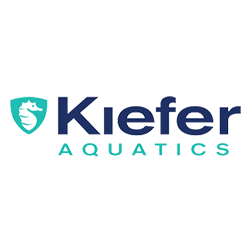 Availability: Usually Ships within 24 hours
Kiefer Water Workout Swimflotation Belt
When you strap our water workout belt around your waist, you can stay upright in the water thanks to the neutral flotation. This swimbelt offers the perfect way to exercise in the water, such as doing water aerobics or aqua jogging. You can also engage in aquatic therapy while wearing our swim flotation belt.
At 47 inches, the adjustable buckled belt features heavy-duty stretch webbing. The foam is 27 inches wide, 6.5 inches in height and 1.5 inches deep. These swimbelts are made from Extralight® foam, which exhibits exceptional sturdiness. They can resist chlorine damage and water absorption no matter how many times you use the belt.
Buy Our Swim Belt for Your Water Workouts
Working out in the water provides an excellent low-impact exercise option. You'll gain aerobic benefits without stressing your joints — and our water workout belt helps you do it efficiently, keeping you afloat in the water during your exercise session. You can trust Kiefer products to deliver the durability you desire, along with fast shipping, low-price guarantees, and easy, no-hassle returns. Place your order for a swim belt today.
More Information

| | |
| --- | --- |
| Color | White |