Availability: Usually Ships within 24 hours.
Our Umbrella is tough umbrella designed to withstand sun, wind, and rain to provide coverage for lifeguards, coaches, and anyone else who has to brave the elements.
Pole features push-button tilting device that allows user to position the umbrella.
7.5' high Aluminum pole. 6.5' umbrella diameter.
Umbrella is weather-resistant Nylon with Vinyl Laminate covering. 8.5 lbs.
Pole Diameter - 1.5"
Pole Diameter at base - 1.5 inches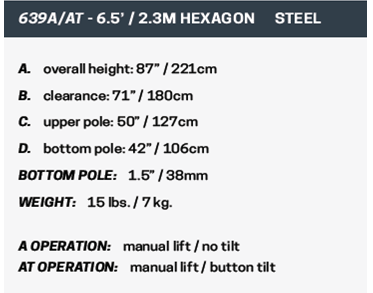 Bulk Order
Please enter desired quantities below and click the "Add Bulk Products" button.
If your order includes customization, please see above for additional options