Kiefer Neoprene Aqua Gloves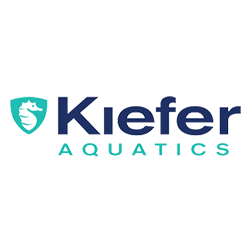 Kiefer Neoprene Gloves have a very comfortable fit and are easy to put on and remove! These comfortable gloves offer maximum resistance to build upper body strength during swimming workouts or water aerobics. These webbed gloves have open fingertips and adjustable Velcro wrist closure. Palm side is made from durable neoprene for a non-slip grip and added resistance, back of the glove is made from stretch nylon.
Color-coded sizing, great for water workout / aquatic therapy classes and health club water aerobics programs.
Sizes are approx..
Small: 7.5 inches Length from wrist to index opening - 4 inches Width of palm
Medium: 8.25 inches Length from wrist to index opening - 4. 75 inches Width of palm
Large: 8.5 inches Length from wrist to index opening - 5 inches Width of palm
Sizing / Colors:
Small - Purple (Youth/Women)
Medium - Blue (Women)
Large - Yellow (Women/Men)