Kiefer Swimmer's Snorkel-Black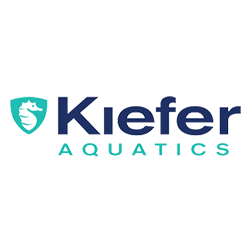 The Kiefer Front Snorkel is a secret weapon for perfecting stroke technique and making you a faster, more efficient swimmer.
Eliminating rotation required to breathe allows swimmers to refine and perfect head position and body alignment without interruption, improving swimmer hydrodynamics for record performances.
This essential swim gear helps all swimmers and triathletes and is compatible with both goggles or swim masks.
Features:
Flexible mouthpiece is removable for easy cleaning.
Adjustable head strap eliminates fit issues for worry-free training.
Purge valve easily clears water for comfortable, hassle-free use.
Dependable liquid silicone rubber & tough plastic components are built to last- so you never train in vain!