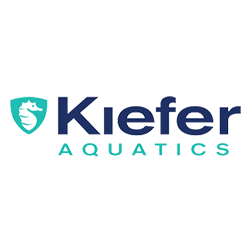 Supremely stretchy and lightweight, if you're unsure whether or not a swim cap will fit you, the Kiefer Latex Swim Cap is the way to go! Latex caps are also thinner than silicone, which means they're the ideal swim cap for keeping cool during hot summer conditions. This option will help you reduce drag in the water, protect your hair from sun and chlorine, all while staying comfortable and secure! With an unbeatable price to boot, Kiefer's Latex Swim Cap is fantastic value.
Features
Competition - Latex caps reduce drag and are lightweight, which makes them the perfect competition swim cap.
Comfortable - Thin construction means you can keep cool in warmer months. Also, the stretch latex means this cap is comfortable no matter your head size or shape.
Protection - Boasts UV and chlorine protection.
Fantastic Value - With a price that can't be beat, these swim caps offer a ton of value for money.