Kiefer Training Kickboard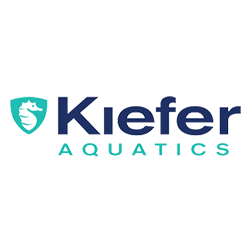 Availability: Usually Ships within 24 hours
Kiefer Training Kickboard
This design is a classic for a reason! Whether you're trying to isolate your legs to improve kicking technique or just splashing around, the Kiefer Training Kickboard is a perfect addition to any pool experience. With its traditional tombstone shape and closed-cell EVA foam construction, this swimming kickboard offers everything you need for a fun, effective pool experience.
Colors: Red, Blue, Yellow
Dimensions: 19'' L, 12'' W, 1'' D
Features
Durable - Closed cell EVA foam is chlorine resistant and won't take on water even after many uses, while still being comfortable to the touch.
Improve Kick Technique - By balancing your arms and upper body on the board, you can isolate your legs, forcing your lower body to work harder to propel you through the water. Improves kick strength, endurance, and efficiency.
Flotation - Ideal for seasoned swimmers and beginners alike, this kickboard can be used as a flotation aid to support swimmers in the water.
Comfortable - The simple shape is easy to hold onto and the EVA foam material is soft to the touch and prevents chafing.