Kiefer Super Stretch Silicone Swim Cap
Low Price Guarantee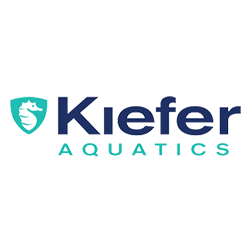 Kiefer Super Stretch Silicone Swim Cap
Swim caps aren't just for the convenience of keeping hair out of your face while swimming or protecting it from chlorine, they're also an important tool for competitive swimmers. By streamlining your profile, reducing drag, you can shave precious milliseconds off your race time! Featuring Kiefer's trademark quality and durability, Kiefer's Super Stretch Silicone Swim Cap will give competitive swimmers the edge they're looking for.
Features
Comfortable - Lightweight silicone is soft to the touch and the super stretch construction fits easily over both women's and men's heads.
Protection - Protects the hair and head from damage from chlorine and the sun. Prevents hair from drifting in front of your eyes, so you can see where you're going.
Competitive Edge - Streamlines your shape, reducing drag in the water, to help you hit your maximum speed.