Kiefer Raptor Swim Goggle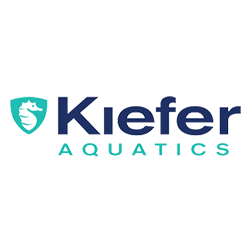 Availability: Usually Ships within 24 hours
Kiefer Raptor Swim Goggle
Finding the right swim goggle is a real achievement. Getting goggles that fit just right, with flexible molding that cups around your eyes, will make a huge difference in your swimming. Our Kiefer Raptor goggles provide the fit and comfort you desire. They include a silicone unibody frame as well as anti-fog lenses. You can count on them to deliver clear vision in the water.
These all-purpose swimming goggles work whether you want them for recreational swimming, lap swimming, or competitive races. You enjoy a choice of three colors for our swim goggles, which look great in or out of the water. They also feel comfortable on your head, so you can concentrate on your stroke instead of adjusting your goggle straps.
Receive Fast Shipping on Kiefer Goggles
Kiefer is the go-to supplier of swim gear, apparel, and more for serious and recreational swimmers. We offer great deals on all the must-haves for competitive swimmers and pool owners. Our products come with a low-price guarantee, plus you receive free shipping and no-hassle returns. Place an order for your swim goggles today.