Kiefer Optical Swim Goggle
Sale Price
$3.30
Regular Price
$9.99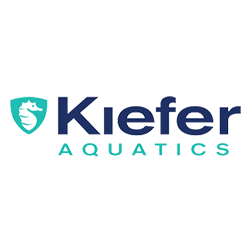 Kiefer Optical Swim Goggle
When you're a swimmer who wears corrective lenses, seeing underwater can be a challenge. You can't see underwater without goggles, but without glasses you won't be able to see at all! So what can you do? Kiefer's got you covered. Our Optical Swim Goggle features a wide range of corrective lenses so you can see just as clearly with your goggles as you can with your glasses. These goggles are perfect for both racing and recreation, so no matter your preferred swimming activity, you'll see it clearly!
Features
Enhanced Vision - Diopters (measurement of a lens' optical power) are the same for both lenses.
Customize - In addition to the strength of the corrective lenses, you can also input your glasses prescription by adding spherical and cylindrical measurements. Additionally, the goggles come with 3 interchangeable nosepieces for a custom fit.
Color - Available in three sleek color options. Black or Silver with a clear lens, as well as Black with a smoke lens.
Diopters Available: -1.5, -2, -2.5, -3, -3.5, -4, -4.5, -5, -5.5, -6, -7, -8.