Kiefer Custom 15" Digital Pace Clock
Low Price Guarantee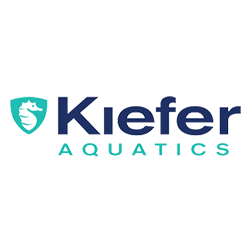 Temporarily out of stock.
Additional Shipping Charges Apply
Kiefer Digital Swimming Pace Clocks offer maximum accuracy, visibility, and usability at unbeatable prices.
Kiefer Digital Swimming Pace Clocks are made with quality materials including a sturdy, molded polyethylene body. This swimming pace clock features a 15" plastic clock face with protective lens. 5" LED digits are high-visibility / high-intensity for outdoor and indoor use, displaying elapsed time in contrasting green minutes and white seconds for quick reference by swimmers and coaches - even over long distances.
This 15" Rechargeable Model delivers a 8+ hour run time with rapid recharge for maximum convenience and integrated top handle for easy portability. Molded stabilizing feet on the bottom add extra stability for the clock when placed on the pool deck.
Clocks include a remote control for display reset (synchronized reset for multiple clocks) with 50 meter range.
Colors: Blue, Red, Yellow.
Dimensions: 22" h x 18" w x 4" d (8" d at the base)
Kiefer Swimming Pace Clock One Year Limited Warranty: For a period of one year from invoice date, Kiefer will replace and reship any defective parts free of charge.
Bulk Order
Please enter desired quantities below and click the "Add Bulk Products" button.
If your order includes customization, please see above for additional options