Kiefer 5" Universal Pull Buoy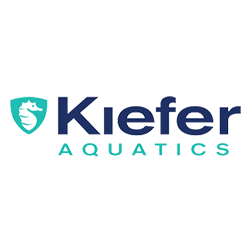 Designed for younger, smaller swimmers, our 5'' Universal Pull Buoy is a solid addition to a water workout for anyone looking for a smaller pull buoy to work with. The gentle curve ensures a perfect fit every time, with no need for adjustment. Great for introductory and intermediate training, this pull buoy supports water workouts for individual swimmers, aquatics programs, and swim teams. Also great for water rehabilitation exercises to reduce impact in the water.
For new swimmers: Pull buoys are leg floats held between the thighs to provide buoyancy to your lower body while you focus on arm pulling drills and stroke correction!
Features
Soft - Foam construction and gentle curve design prevents chafing.
Quality Build - Though soft, the foam is rigid for a durable build and the curved shape is intuitive and easy to use.
Isolating Workout - Float supports your lower body in the water so you can focus on arm drills.
Versatile - Ideal for use by individuals, aquatics programs, and swim teams as a tool to build confidence in the water and as a rehabilitation aid