Kiefer Water Workout Dumbbells - Pair
Low Price Guarantee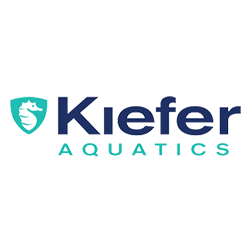 Availability: Usually Ships within 24 hours
Kiefer Water Workout Dumbbells are an aquatic exercise tool, aiding in the strengthening of biceps, triceps, shoulders and core. By combining two Wave Eater racing lane floats with a lightweight handle, the turbo-reactive discs produce even resistance through all planes of motion underwater. Workouts can be tailored to fit varying ability by modifying your dumbbell. Water Workout Dumbbells have fillable handles making them ideal for individual fitness, water therapy, and water aerobics programs. For light resistance make no changes to your dumbbell, for a moderate increase in weight fill your dumbbell with water (you can drain it when you are done), for medium weight fill your dumbbell with sand.
Choose your resistance option:
Red: 5" diameter floats - Light Resistance.
Yellow: 6" diameter floats - Medium Resistance.
Sold per pair.
Related products