Kiefer 31" Convertible Pace Clock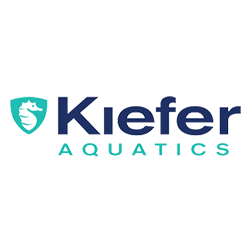 Kiefer Swimming Pace Clocks are made with quality materials including a sturdy, molded polyethylene body. This pace clock features a 31" plastic clock face with contrasting red and black markings, a clear protective lens and oversized hands allow for optimum visibility for swimmers and coaches even over long distances. The clock also includes a 110V power adapter for use as an electric clock. The 31" Model has a built in recessed handle on the back that can facilitate wall mounting at your pool. A stabilizing foot on the bottom adds extra stability for the clock when placed on the pool deck. The minute hand adjustment and clock motor is easily accessed through a rear panel.
C-size Battery included!
Kiefer Swimming Pace Clock One Year Limited Warranty: For a period of one year from invoice date, Kiefer will replace and reship any defective parts free of charge.